Welcome to Verses for Alport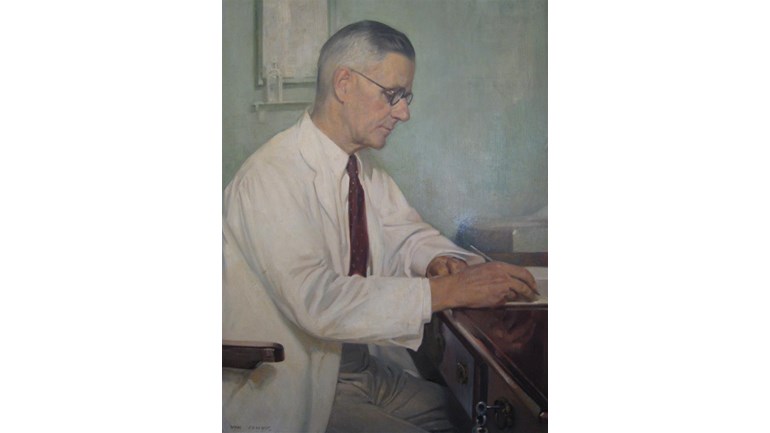 Welcome to the home page of 'Verses for Alport' to raise awareness of the genetic condition called Alport Syndrome
My name is Carole Alport Taylor. I am a granddaughter of Professor Arthur Cecil Alport, a South African born physician who identified a rare kidney disease in 1927, which was later (after he died) called Alport Syndrome.
Alport Syndrome can cause kidney failure, deafness and eye abnormalities, and those who inherit it will probably require a kidney transplantwhen they are ateenager or in their early 20s. It can impact on a large number of people in the families that are affected by the condition.
Because of my family link, I have been aware of Alport Syndrome for as long as I can remember. However, I know that very few other people have ever heard of it, despite it being the second most common form of inherited kidney disease.
My aim now is to try to find a way to raise awareness of Alport Syndrome.
My memories of my grandfather are a little hazy as I was only eight years old when he died. I never really saw much of him as he spent the greater part of each year after he retired in Cape Town, South Africa, just coming to the UK for the British summer.
My best memories of him are associated with amusing light-hearted poems. He did love rhymes! I must have been six or seven years old​ when he taught me:
"I eat my peas with honey
I've done so all my life
It makes the peas taste funny
But it keeps them on the knife."
And another one I associate with him is:
"If a man who onion cries,
Cries not when his father dies
It would seem that he would rather
Have an onion than a father."
Also he gave me a silly ​poem he had written about my younger brother, older sister and me that he had stuck into a children's book about a farm. I have it still. There are seven verses and it starts:"Nanny had a little lamb,It had a little sister,She also had a little ram,who was a little twister."
It finishes:"The moral is, when off to school,Don't take your woolly lambs along:It makes the teacher feel a fool,Which would, of course, be very wrong."
I am inviting members of the public to write little comic verses of the type Cecil Alport enjoyed.
The aim is to help raise awareness of Alport Syndrome and to direct people to information about this disease, as well as to promote the work that is going on in research and the improvement of diagnosis and treatment.
How to submit your poem:
Please send your verse to me at carolealporttaylor@versesforalport.com so that I can display it on our website. I have a long list of possible topics so will add extra subjects every few weeks; you can enter as many times as you like. The only rules are-
1). that it is light-hearted, comic, fun or just plain silly.
2) that it is clean and not offensive so that it can be displayed on the website
3) that it is short, preferably not more than eight lines, a definite maximum of 16 lines.
4) that you keep to the subjects on the list.
If you would like your name included please put it at the bottom of your verse, otherwise it will be attributed to that prolific versifier "Anon". And include the country you live in, Alport Syndrome turns up all over the world.
We want to involve as many people as possible so please spread the word and have fun in a good cause .
Carole Alport Taylor
P.S. Although the primary purpose of Verses for Alport is to raise awareness of Alport Syndrome there is still a great need for further research to find ways to combat it, so any contributions towards such research would be extremely helpful.
https://www.justgiving.com/fundraising/carole-alport-taylor1
For a list of potential categories check here
https://versesforalport.com/subjects-to-write-about/
Submit your poem here
https://versesforalport.com/contact/